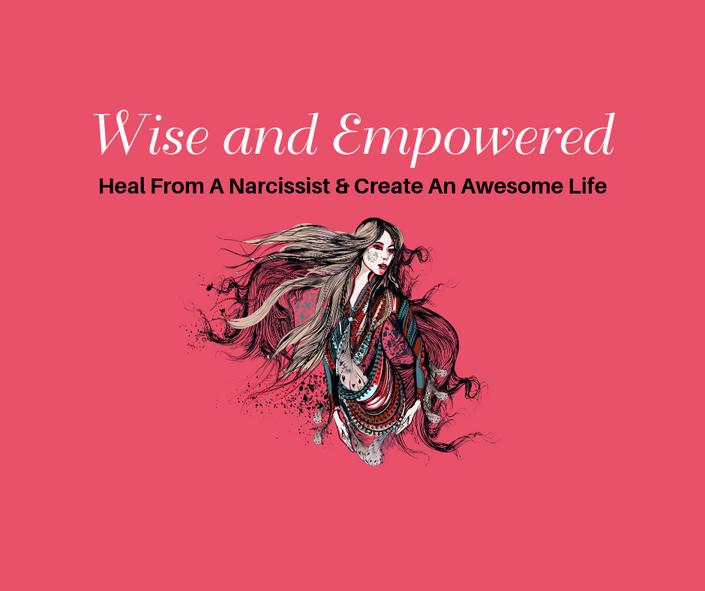 Wise And Empowered
Heal From A Narcissist And Create An Awesome Life
Being in a relationship with a narcissist is draining. They will suck the energy out of us and take our soul if we let them.
This is why it's important to take our POWER back; and if we have been discarded, then it's REALLY important to become empowered, heal from the pain and rebuild our life.
Women who've been in a relationship with a narcissist struggle with:
The Trauma Bond
Feeling Safe To Leave
Going No Contact
Learning To Let Go
Low Self-Esteem
Overcoming The Betrayal
Forgiving Themselves For Not Knowing What Was Going On
Feeling Lonely Or Anxious
Anger That They Have Often Picked Up From The Narcissist
Trusting People
Not Feeling Like Themselves
Drained Of Energy
And So Much More...
Wise and Empowered is the solution:
This eight week (eight module) program has an exclusive Facebook group and includes:
Understanding the Cycle: Knowing what you're going through OR have gone through, helps you to process it and to know what to be aware of in the future so you don't go through it again.
Mind - Body - Soul: It takes a holistic approach of healing ON ALL LEVELS to help us get back on track in our life. This module shows you how.
Gratitude and Forgiveness: It's important to shift all of that negative narcissistic energy to positive to feel good again. These tools will do just that.
Trauma Bond Free: Let's cut the ties that bond, using mindset techniques that will allow us to finally feel free from that emotional roller-coaster.
Safety and Trust: When we've been through a narcissistic relationship, it damages our ability to feel safe and to trust again. Let's get back on track.
Confident and Fearless: A relationship with a narcissist erodes our self-esteem, and we can be left feeling fearful for various reasons. This module helps to ease our fears and build our self-esteem.
Becoming You Again: We often feel like we've lost our identity from the devaluing, gas-lighting and push-pull with the narc. Let's rediscover ourselves.
An Amazing Future: Losing sight of what we want is common. In this module we'll discover clarity around what we really want and start creating our new life with support.
You get LIFETIME ACCESS to the course with ANY AND ALL future upgrades.
Join me on this journey of self-empowerment and being free of the pain through awesome life coaching and guided meditation tools that allows us to go deep, heal and create a new future with confidence and clarity.
Each module contains an intuitive guided meditation created by Kathleen to pinpoint that specific topic for deep healing, clarity and creation of a life that's worthy of you.
Included are the eight PDF modules with accompanying videos and audios. Also included in the program is the exclusive Facebook group for ongoing support AND regular LIVE group video Q&A calls.
Kathleen Nightingale is an intuitive life coach, certified clinical hypnotherapist and award-winning author who has been through a relationship with a narcissist and understands the difficulties of the trauma bond and of feeling stuck. Allow her to reveal the tools to soothing the pain and finally being free to live a happy and meaningful life.
Your Instructor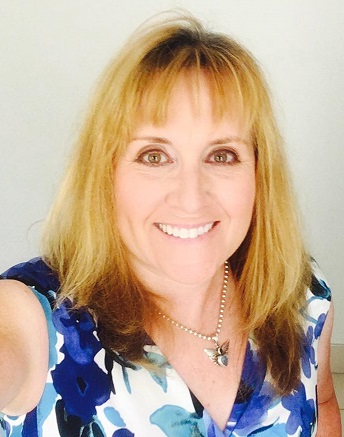 Hi, I'm Kathleen Nightingale. I help wise women harness their power so they can get unstuck, love themselves and create an awesome life! I also specialize in helping women leave and heal from a narcissist.
I do this with life coaching tools to help them get clarity through questions and answers, and with guided meditation, which helps them go deep and harness their power for clarity and getting past the resistance that's holding them back.
Frequently Asked Questions
When does the course start and finish?
The course starts now and it's an eight week (eight module) course. However, It is a completely self-paced online course - you decide when you start and when you finish. There's also an exclusive Facebook group for support and live group calls.
How long do I have access to the course?
How does lifetime access sound? After enrolling, you have unlimited access to this course for as long as you like - across any and all devices you own.
Helping you to heal and create an awesome new life is my passion. I look forward to having you join us for this one-of-a-kind program that will finally shift the way you think and feel, so you'll get headed in the right direction.